FAQ: The GLR Junk Car Donation Program
You may have a vehicle that is no longer valuable to you, but your junk car can benefit others and give you a significant tax deduction at the same time. Donate your junk car for charity in Michigan
Here are the answers to some of the most frequently asked questions about the GLR Junk Car Donation Program.
How do I donate my junk car for charity in Michigan?
You can donate your car to a Michigan charity through GLR in one of three fast and easy ways:
When will my car be picked up?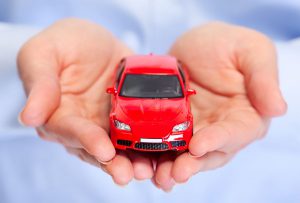 After the donation registration is complete, a GLR representative will contact you to schedule a convenient day and time to pick up your vehicle. Pick-ups can usually be done on the same day. We tow your car for free.
Do you accept cars from anywhere in Michigan?
Yes. We accept car donations from anywhere in Michigan and will pick up your donated vehicle, free of charge.
Do I need the title to my junk car to donate it?
You do need to have the title to your car to make your donation. If you have questions regarding the title, please contact us to discuss.
What kind of car donations do you accept?
We accept all car donations, no matter what condition the vehicle is in. You can donate any of the following vehicles:
Cars that still drive.
Crashed cars.
Non-working cars.
Cars that need to be towed.
Old cars.
Does my junk car donation cost me anything?
It doesn't cost you anything to donate your car to charity, but you do get the awesome perk of feeling good about helping others. Plus, we tow the car away for free.
Do I get a tax deduction for giving my car to charity?
Yes. Your donation is 100% tax deductible. After we have picked up your car and title, we will send you a tax receipt that you can use to write off your donation.
Who benefits from my junk car donation?
The GLR Junk Car Donation Program directly benefits the National Alliance on Mental Illness (NAMI) Metro. NAMI Metro serves as a powerful resource by providing support groups, public education programs such, and advocacy to those impacted by mental illness to eliminate the stigma associated with mental illness and encourage early intervention and treatment.